Introduction:
While chess originally found its roots in ancient India, it took centuries for the nation to make its mark in the international chess arena. For a long time, India's claim to fame was Viswanathan "Vishy" Anand, who became India's first grandmaster and secured five world championship titles. However, as of 2023, India is experiencing a chess revolution, rapidly becoming the fastest-growing market for the sport. With 82 grandmasters from India and a new generation of prodigies, chess is no longer just a game; it's a national passion and a path to global recognition.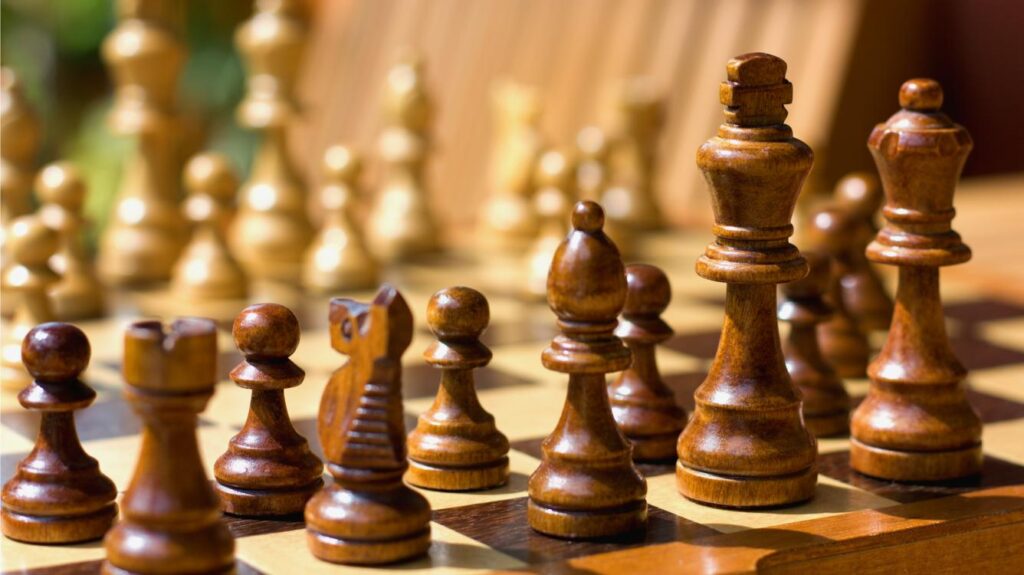 The Chess Prodigies: A New Generation of Stars
One of the most remarkable aspects of India's chess resurgence is the emergence of young prodigies who are taking the world by storm. Names like Rameshbabu Praggnanandhaa, Nihal Sarin, Arjun Erigaisi, and Gukesh D have become synonymous with excellence in the chess world. These prodigies have inspired millions of aspiring chess players across India to embrace the game and aim for the highest levels of mastery.
Corporate Support: Transforming Chess into a Professional Sport
Fueling India's chess revolution are corporate giants like Tech Mahindra, IIFL, Akashyakalpa, UpGrad, and Quantbox Ramco, among others. These companies are not only sponsoring chess players with substantial investments but are also paving the way for a structured and professional chess ecosystem. They have introduced the concept of a Chess Premier League, modeled after the IPL, creating a buzz around the sport that was previously unheard of.
Government Initiatives: The Chess Olympiad and Beyond
The Indian government has also recognized the potential of chess and its impact on the nation's sporting landscape. The Chess Olympiad hosted by the Government of Tamil Nadu stands as a testament to their commitment. With an investment of over Rs 100 crore, the event not only showcased India's prowess but also provided a significant boost to the popularity of chess across the nation. The Indian contingent's podium finish in 2022 added to the growing excitement around the sport.
Chessniti Academy: Nurturing India's Chess Talent
Amidst this chess resurgence, Chessniti Academy has emerged as a key player in nurturing India's chess talent. Founded by Mithil Anande, a passionate chess player, this academy aims to inspire a billion people to embrace chess as a way of life. Chessniti's vision is to democratize chess training, making world-class expertise accessible to every aspiring player.
The Chessniti Approach: Bridging the Gap
Chessniti Academy takes an innovative approach to coaching and training. Their pedagogy is designed scientifically to match the playing strength of students at every level, ensuring personalized guidance from beginner to master. Being an online-first academy has allowed them to reach a diverse community of chess enthusiasts worldwide, with over 400 students from four countries joining in just three months.
A Different Kind of Chess Academy
Chessniti Academy differentiates itself from traditional chess academies in several ways. While legacy academies often revolve around an expert player-founder, Chessniti focuses on scalability. Their model leverages technology and human ingenuity to provide professional-grade coaching that is both accessible and affordable.
The Business Strategies Behind Chessniti's Success
Chessniti Academy has devised a comprehensive strategy to drive student admissions and create a self-sustaining ecosystem. Their approach includes robust digital marketing, a community-based tournament system, strategic alliances with partners like co-working spaces and schools, and a valuable partnership with chess.com, the world's largest chess platform. The academy's course fee of approximately Rs 3,500 per month makes quality chess coaching accessible to a wide range of aspiring players.
The Tech-Driven Future of Chessniti
With two of its co-founders having a strong technology background, Chessniti is poised to embrace the tech-driven future of chess coaching. Their upcoming AI-based chess trainer, a Cloud-based SaaS tool, promises to revolutionize chess assessment, moves training, and personalized lesson plans. Chessniti envisions having 5000 students by January 2025 and aims to attract 10,000 subscribers to its SaaS trainer by June 2026.
Community Involvement: Fostering a Love for Chess
Community involvement has played a pivotal role in Chessniti Academy's efforts to foster a love for chess among enthusiasts of all ages. The academy's commitment to building a thriving chess community has been instrumental in nurturing young talent and spreading the joy of the game. Chessniti Academy actively organizes chess tournaments that are not limited to its enrolled students. These tournaments provide a platform for players from different backgrounds to come together, compete, and improve their skills. By opening up these events to a wider audience, Chessniti encourages more people to participate in the game and experience the thrill of competition.
Challenges and the Road Ahead
While India's chess revolution is well underway, it faces its share of challenges. Cricket still dominates the sports landscape, and changing mindsets will take time. Additionally, concerns about the quality of online coaching persist. Chessniti addresses these challenges by encouraging parents to experience their coaching firsthand.
Conclusion
In conclusion, India's chess revolution is rewriting the nation's sporting narrative. With young prodigies, corporate support, government initiatives, and innovative academies like Chessniti, the game of chess is no longer a mere board game; it's a pathway to excellence and a source of national pride. As more young talents emerge and chess becomes a household passion, India's influence in the global chess arena is set to grow exponentially. The chessboard is set, and India's move to the top has only just begun.